Natural Yellow Dried Corn / Yellow Corn Maize for Animal Feed - Tzaneen
Tuesday, 18 October 2016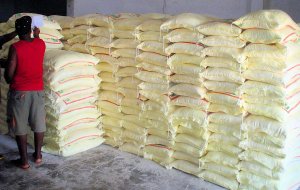 Contacts

angelo

0719316457
Item description
Since we have developed our base in this business realm we have come up with a wide consignment of Dry Maize. Owing to its purity, freshness and reliability, these offered products are widely recommended. Also, the complete consignment is tested thoroughly before getting shipped to our customers.

We can supply you maize both for people consumption and animal feed with good quality and competitive price.
1)Admixture: 2.5%Max
2)Protein: 8%Min
3)Broken seeds: 4% Max
4)Total damaged kernels include heat damaged:4% Max
5)Aflatoxin: 30PPB Max
6)Moisture: 14% Max
7)Foreign Materials: 1% Max
8)Heat damaged kernels: 0.1% Max

SPECIFICATION FOR WHITE/DRY CORN



Color: White/Yellow/Red
Style: Dry
Type: Corn
Length (cm): 5.3

MOISTURE : 13 % MAX.
PROTEIN : 9.0 % MIN
PURITY : 98 % MIN
BROKEN : 2 % MAX
DAMAGE : 6 % MAX.
COVERED GRAIN : 2 % MAX.
ASH : 1.57 % MAX.
FAT : 5 % MAX.
AFLATOXIN : 20 PPB MAX.
CONTAMINANTS RESIDUE : NIL
We shall provide you following certificate
Free from Agro diseases.
Free from any lives insect's pests & harmful deal insects.
Free from harmful material & dioxins.
Free from fermentation, not lumpy or rotten.
Not treated with chemicals harmful to man or animals.

Sale Person: Angelo
Contact Number: 0710969815 call for more info.