Eversto Tours (Tour on promo to Mozambique this November to December) - Tzaneen
Saturday, 16 November 2019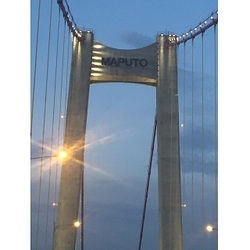 Contacts

Mr Selematsela

0721483407
Item description
Why Eversto Tours (Travelling Agency)

We are the best private retailer in Mopani District (Tzaneen) and the most considerable covincing services. We provides travel and tourism related services to the public on behalf of suppliers such as activities, airlines, car rentals, cruise lines, hotels, railways, travel insurance, and package tours.

Book Touring transportation

In addition to dealing with ordinary tourists, as a travel agency we have a separate department devoted to making travel arrangements for business travelers.

Our main function is to act as an agent, selling travel products and services on behalf of a supplier (Book with now. Consequently, unlike other retail businesses, we do not keep a stock in hand, unless if we have pre-booked hotel rooms and/or cabins on a cruise ship for a group travel event such as a wedding, honeymoon, or a group event.